Suites:
Club Habana Resort & Spa will offer 24 suites. These will be offered for private vacation ownership ownership. The suites can be of one , two, or three rooms, through a close out door system. For this reason they are divided as Studio, Suite, Master Suite and Deluxe Suite.
Each will be decorated in the 1950's era Cuban style. All will offer access to all the amenities and Spa at our Resort. Dine at one of our many different restaurants, or play golf on Las Caras de Mexico Golf Course.
Suites include:
King size or double beds
Air conditioning
Satellite color TV with remote control
Telephone
Rooms with bath and shower
Safe deposit box in the room
Hair dryer
Iron and ironing board
Daily house keeping service
Private vacation ownership:
Fulfilling promises of ownership and community requires professional, innovative expertise—the kind of knowledge on which Club Acquisition Company (CAC) has built its reputation. CAC Chairman & CEO Pat Butler is a former executive of Marriott Corporation and Coast to Coast Resorts, and the creator of award-winning resorts such as El Dorado Ranch and La Ventana del Mar in San Felipe, México.
With decades of experience in international real estate, CAC is deeply immersed in the intricacies of
property ownership in México, and uniquely equipped to make your second home buying experience wonderfully worry-free. So along with your peaceful vacation home, you'll get something even more valuable—peace of mind.
Club Acquisition Company is pleased to announce a new partnership with Resort Condominiums
International (RCI), the world's largest vacation exchange company. When you purchase a vacation
ownership contract at Club Habana, you'll enjoy privileges not just at this one-of-a-kind property—
but also at your choice of more than 3,900 resorts in 189 countries around the world.
Vacation time is purchased one-week intervals with your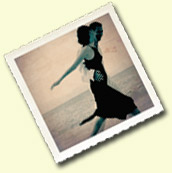 choice of accommodations, including
Studio Suites (2–4 people)
One-Bedroom Suites with Kitchenette (4–6 people)
Two-Bedroom Condominiums (6–8 people).
Weeks are transferable to friends and family members, and may be exchanged for similar accommodations in any season through the worldwide RCI network.
If you would like to be amongst the first notified of these private vacation ownerships as they become available, click here.